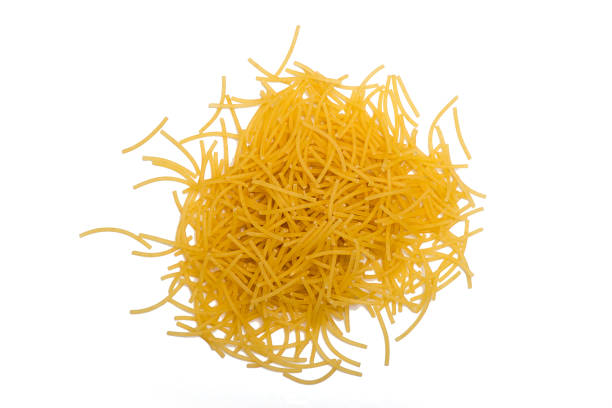 Contents:
        Durum Wheat Semolina.
  Storage Conditions:
        Store in cool, dry place.
Nutrition Facts
per 100g serving size
Amount per serving
طاقة/Energy (Kcal)                                    321
دهون/Fats                                                      1
كاربوهيدرات/Carbohydrates                       75
ألياف/Fibers                                                  11
بروتينات/Protein                                           13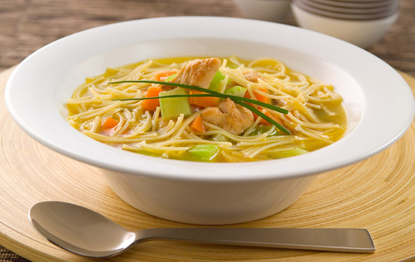 Ingredients
Del Libano Vermicelli 250g
250g rice
4 cloves garlic, chopped
250g onion, diced
250g carrot, peeled and diced
250g celery, washed and diced
1 tbsp olive oil
30g butter
2 chicken breasts (approximately 600g), diced
1 tsp dried oregano
1 tsp curry powder
Salt as preferred
4 litres chicken stock
Steps
1. Heat olive oil in a pan, add vermicelli and cook till it turns golden then add the rice and mix together.
2. In a separate pot heat the butter, add chicken and cook over a medium heat for 5 minutes. Add celery, carrot, onion and garlic. Then add the curry, oregano and salt.
3. Add the rice and the vermicelli back into the pot and mix it with other ingredients.
4. Add chicken stock and simmer for 10 minutes with the lid on.
5. Serve immediately when done.