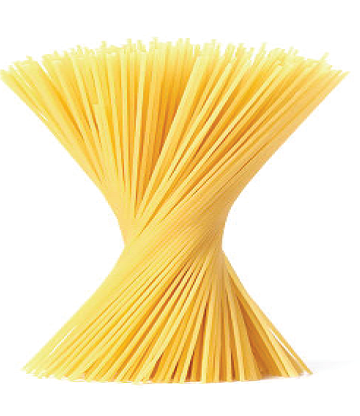 Contents:
        Durum Wheat Semolina.
  Storage Conditions:
        Store in cool, dry place.
Nutrition Facts
per 100g serving size
Amount per serving
طاقة/Energy (Kcal)                                    321
دهون/Fats                                                      1
كاربوهيدرات/Carbohydrates                       75
ألياف/Fibers                                                  11
بروتينات/Protein                                           13
How To Cook A Perfect Pasta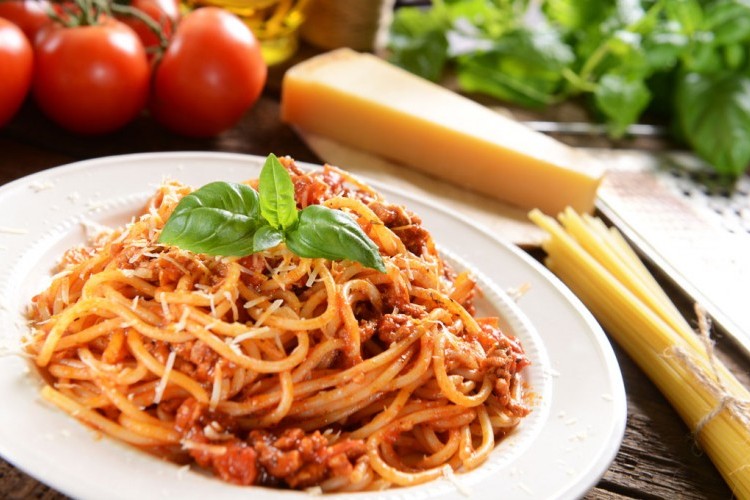 Spaghetti sauce with minced meat
Ingredients
Ground beef: 250 grams (finely chopped)
Onions: 1 piece (chopped)
Garlic: 4 cloves (crushed)
Green pepper: 1 piece (small / finely chopped)
Tomatoes: can (mashed)
Tomato juice: 2 cups
Tomato paste: 2 tbsp
Oregano: 1 teaspoon (dried)
Dried basil: 1 teaspoon
Salt: 1 teaspoon
Black pepper: half a teaspoon
Steps
1. Mix the minced meat, onion, garlic and chopped pepper in a large saucepan over medium heat and stir until the meat is soft and brown, the vegetables are tender and the meat water is dried.
2. Add the mashed tomatoes, tomato juice and tomato paste, season with salt, pepper, oregano and dried basil, and stir until it begins to boil.
3. Reduce the heat, cover the saucepan, and leave the mixture for 45 minutes to 60 minutes, stirring from time to time, until the ingredients become thick and the sauce becomes thick.
4. Boil the spaghetti and add the sauce to taste.