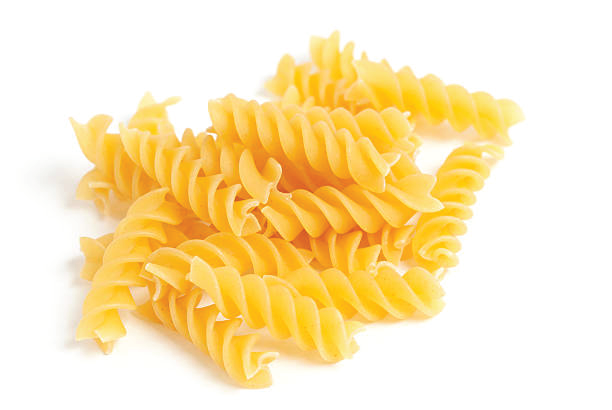 Contents:
        Durum Wheat Semolina.
  Storage Conditions:
        Store in cool, dry place.
Nutrition Facts
per 100g serving size
Amount per serving
طاقة/Energy (Kcal)                                    321
دهون/Fats                                                      1
كاربوهيدرات/Carbohydrates                       75
ألياف/Fibers                                                  11
بروتينات/Protein                                           13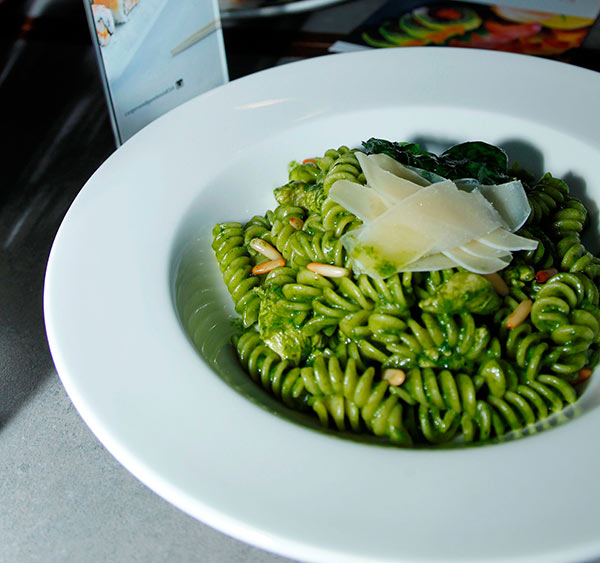 Ingredients
Pasta: Package (Fusilli type)
Olive oil: 3 tablespoons
Basil: 1 teaspoon (basil)
Garlic: a clove
Chicken breast: 2 breasts (2 pieces)
Cooking Cream: Bottle (100 ml)
Pesto sauce: 1 نصف2 cup (ready-made)
Spinach leaves: 1 cup (boiled)
Chicken broth: 3 cups (ready-made)
Pine nuts: 1 teaspoon
Pazmese cheese: 1 cup (cut into slices)
-Salt, to taste
Pepper: as desired
Steps
1. To boil the "pasta": put, in a deep saucepan, 3 cups of water, a teaspoon of salt and a teaspoon of corn oil. Let the water boil vigorously, then add the "pasta", while stirring to distribute well inside the pot, in order not to stick to each other. Let it boil vigorously for about 8 minutes, drain it from the water, rinse it with cold water and leave it to cool completely.
2. Heat the olive oil, in a deep saucepan, over a fire; Put the basil and garlic in it, and stir them for 3 minutes, then add the chicken pieces, turning them over until they are tender, then the "pasta".
3. Then, pour the chicken broth and cooking cream, and distribute the spinach and the "pesto" sauce, and leave this mixture on the stove until it becomes thick.
4. Serve this dish, with pine nuts and parmesan.